Fync
Visual identity, Illustration
With:
Agency OWOW
Roles: Concept development, Visual design, Iconography, Colour platte, Brand guideline, Print and digital assets
In this project, we proposed a new visual identity for Fync, a company that provides the online platform for freelancer's financial administration.

Fync offers a fresh and intuitive solution for self-employee's business and financial record. Therefore, we used the data and the platform's UI elements, and translated them further into our main visuals to represent its simpleness and intuition.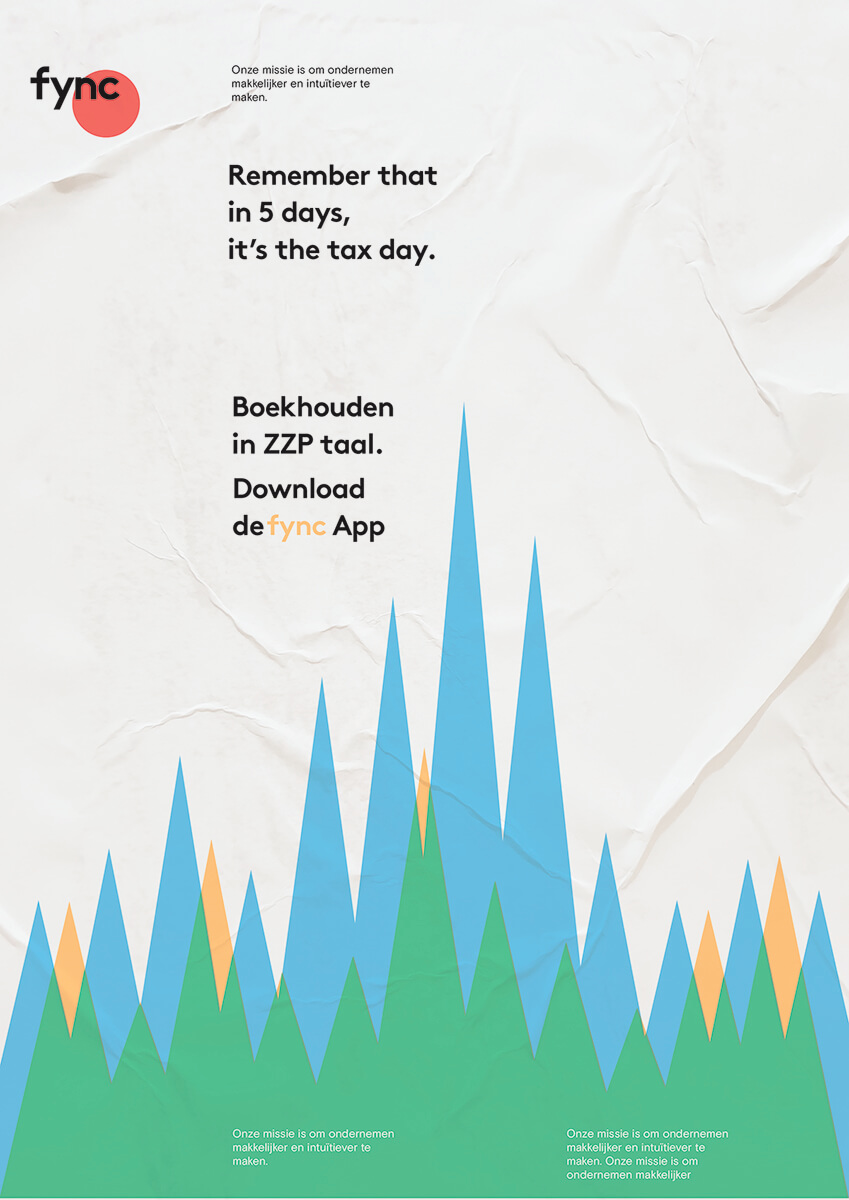 Icon sets
Colour palette

Colours overlay and complementary colours

To support Fync's missions and audiences, we created a vibrant colour palette, a set of complementary colours that have a high contrast to each other.
In addition, we also use the overlay as a visual element to highlight the connection between the business and the financial administration support.
Icons colours combinations
Icons and data into visuals


Photos icon + Area chart
Upload icon + Bar chart
Fliter icon + Scatter chart
Photo icon + Pie chart

Statistic icon + Line chart

Analytics icon + Column chart
Examples of colour testing