Guest Review Awards 2017
Campaign
With:
Booking.com
Roles: Concept development, Visual design, Print production, Digital assets
The Guest Review Awards is
Booking.com
's yearly appreciation programme that recognises and rewards partners for providing consistent great experience to customers.
In 2017, we introduced the new format and visual elements, in order to represent
Booking.com
partners' high quality and exceptional hospitality.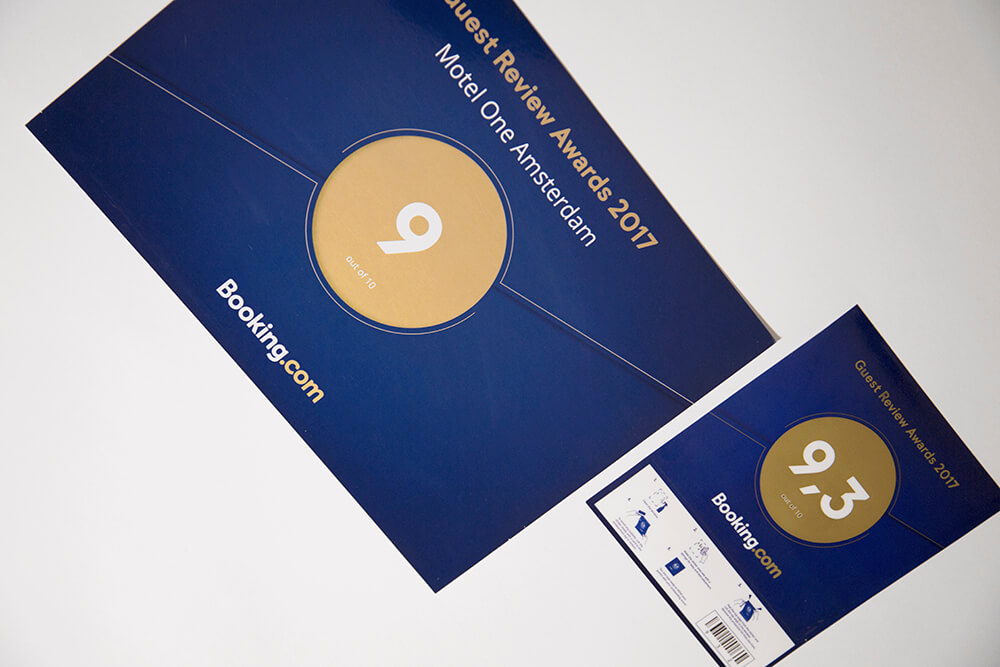 The Guest Review Awards winners receive a package including a certificate, a congratulatory letter, a custom-made envelop, a windows sticker, and a digital asset kit for the subsequent marketing campaigns.

The design assets are produced for around 550,000 properties this year.
#Guestsloveus

The social media reach for this campaign is successful, with around 20,000 in 2017 and 150,000 in 2018 across instagram and twitter.