MyOrder
Visual identity
With:
Agency OWOW
Roles: Concept development, Brand guideline, Visual design, Iconography, 3D model, Font design, Colour palette, Print and digital assets
This is a freelance project with
Agency OWOW
in Eindhoven. We developed a completely new brand identity for MyOrder, one of the previous Rabobank innovations. MyOrder was an online platform with the features of mobile order and payment. It allows users to order products and services in over fifteen categories, such as delivery, ticket, parking, and so on.
We summarised the brand mission into one slogan: "Order Life Easy", and re-branded MyOrder into a clean and modern application. In this project, we delivered a full package from re-branded visual identity, brand guideline, to campaign and marketing assets.
Icon sets

MyOrder includes a wide range of services (gas, tickets, cinema, parking, discount, gift, amusement part, food, donation, Thuisbezorgd.nl, florist, carwash, thuis Afgehaald, printing). We designed around 400 icons for its applications.
From 2D icons to 3D morphs

In addition, we developed the two-demensional icons further into three-dimensional environment. These 3D icon sculptures are being used in the campaign videos, 3D print toys, print and digital asset.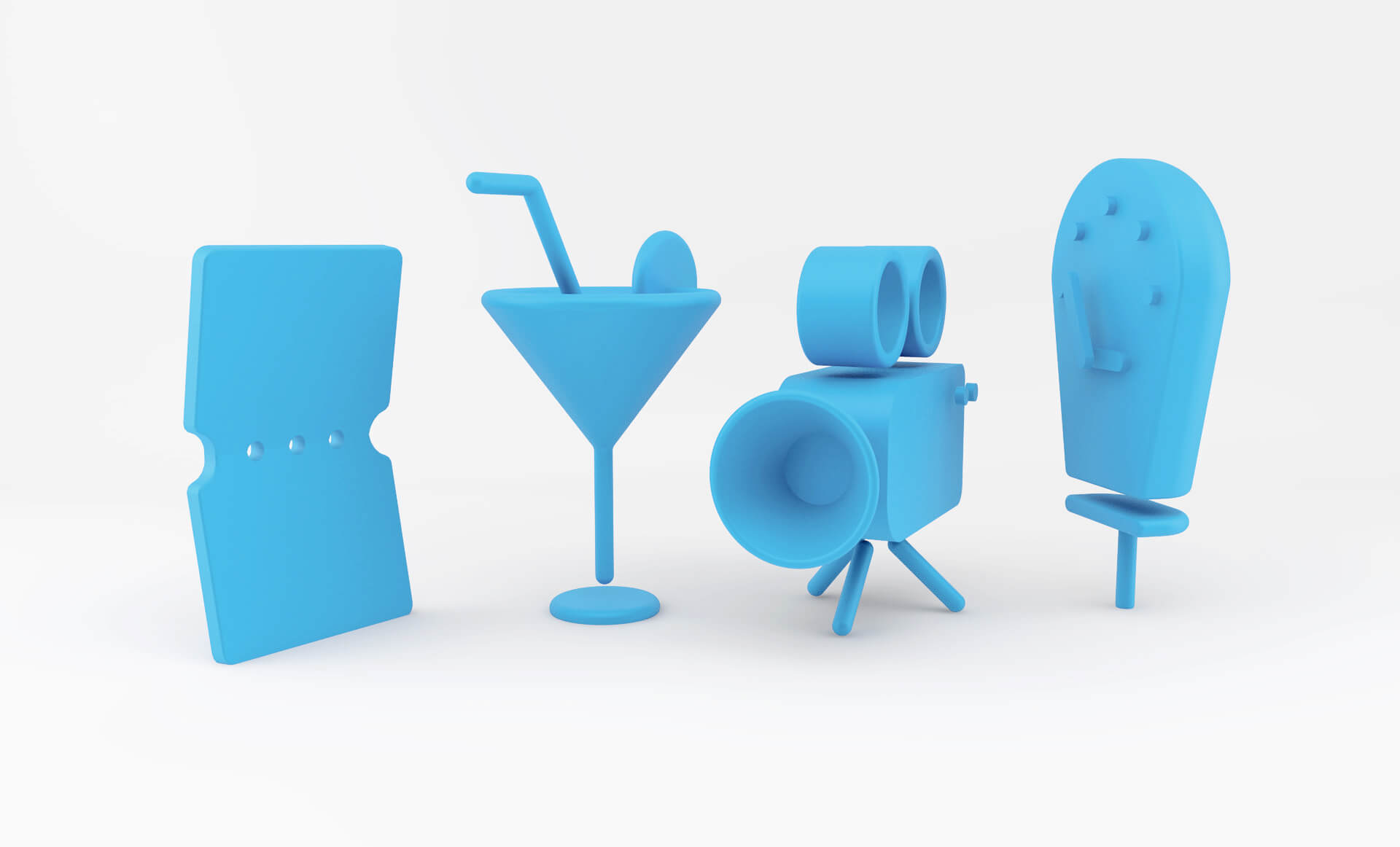 Typeface
MYO-Bold and MYO-Regular are designed exclusively for clients to use for headlines and titles.
MYO-Bold
MYO-Regular
Colour palette


MyOrder's colour palette is based on the colours from the original app. We added a few colour variations as the guide to balance the strong primary colours.


Visual Applications